Corporate Vision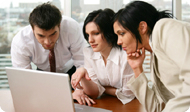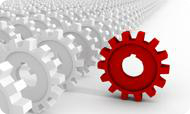 It is our responsibility to provide effective solutions for customers, No matter how unpredictable the future market is, we will serve for customers in more flexible and responsible ways.
To provide our employees with equal opportunities, a healthy working environment and effective labor protection.
To ensure that future generations get to enjoy the natural environment which we take for granted today. Our natural resources today are being depleted at an increasingly rapid rate, and we firmly believe in the need for sustainable development through the efficient usage of resources.
Responsible corporate leadership is a prerequisite for being accepted by society and achieving lasting success. Our activities impact on customers, employees, shareholders, the environment.
For us, corporate responsibility means that we ensure the success and the future of our company by taking into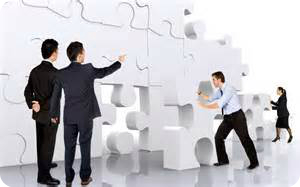 account economic, social, ethical and environmental aspects, and
that we establish clear and transparent standards for our company.
Nowadays the economic integration accelerates the global substantial circulation, which provide more opportunities for our company. Now We are full of energy and young for specializing in environmental packaging and innovation.

For the future, it is a long course to follow, but we are confident to do it better.
Privacy Policy
Last Updated on 2019-06-04
WE HONESTLY CARE ABOUT YOUR PRIVACY
We at LOUISPACKING have created this section of our website to describe, as simply and clearly as possible, our collection, use, disclosure, retention and protection of your personal data.
INTRODUCTION
The Louispacking.cn website is controlled by LOUIS (CHINA) LIMITED, referred to as "LOUISPACKING", "we", "us" or "our" throughout this Privacy Policy. We are the primary data controller for the purposes of this website.
It is important that you read this Privacy Policy together with any other privacy notice or fair processing notice we may provide on specific occasions when we are collecting or processing personal data about you so that you are fully aware of how and why we are using your data. This Privacy Policy supplements the other notices and is not intended to override them. By navigating to a Louispacking.cn website or mobile view, by transacting and by registering an account, you are agreeing to the terms of this Privacy Policy.
LOUIS(CHINA)LIMITED is the data controller of your personal data and is responsible for the collection, use, disclosure, retention and protection of your personal information in accordance with the General Data Protection Regulation.
Questions regarding this statement should be directed to our Info Center by email, snail-mail (postal letter), or by phone:

LOUIS(CHINA)LIMITED
Niushan Industrial Estate ,Dongcheng,Dongguan City ,GD,CHINA
(86)076922115419
info@louispacking.cn

INFORMATION WE COLLECT AND HOW IT'S USED
We collect and process only the data that is required to allow us to provide our services to you.
We do not provide products or services that are designed for use by children under the age of 16, or knowingly collect personal information from or about children under age 16.
We collect the following data when you browse at louispacking.cn:
INFORMATION YOU EXPLICITLY PROVIDE
VIA ORDER FORM:
We collect the personal data required to allow us to fulfil our contract with you including taking payment and any related anti-fraud checks if you choose to pay by credit/debit card. This data may include your name, billing address, shipping address, payment details, phone number and email address. We collect your email address in order to send you confirmation of your order; we collect your phone number so that we can contact you if there are any issues with the order.
We process your orders ourselves, in house, and thus we rarely need to share this information with any third parties. However, when we have to share this information, it will only be that information which is absolutely necessary, and only with those third parties that may be involved in the processing of your order in the future. For example, the financial institution that issued your credit card and the shipping carrier that delivers your order.
VIA OUR CUSTOMER CARE TEAM
When you contact our Customer Care team through one of our email addresses, via the "Contact Us Form" or by telephone we collect your name, email address, phone number and country and we will only use that information to send you a prompt reply. We may collect additional data to help us resolve any queries relating to your order, delivery, payments, marketing, the website or any other queries.
BROWSING ACTIVITY
We collect and process data about your browsing on louispacking.cn, including the pages you visit and how you interact with these pages. We will use this data to help us improve the website and our promotion of the website. This will include data about how you came to the website; the date and time of your visit; products you viewed or searched for; page response times, download errors, length of visits to certain pages, page interaction data (such as scrolling, clicks, and mouse-overs), and methods used to browse away from the page. If you have registered for an account, we collect browsing data about your access to the dedicated areas of the website.
SHARING OF INFORMATION
We may disclose your personal information to authorised third parties. These third parties are prohibited from using your personally identifiable information for any secondary purposes. We do not disclose your personal information to third parties for marketing purposes.
These parties have been rigorously assessed and offer a guarantee of compliance with the legislation on the processing of personal data. These parties have been designated as data processors and carry out their activities according to our instructions.
The third parties in question belong to the following categories: banking operators, internet providers, companies specialising in IT and telematics services; couriers; companies that carry out marketing activities, including social media organisations; companies specialising in market research and data processing; companies offering contact centre services; companies providing publishing and distribution services.
Under some circumstances we may be required to disclose or share your data without your consent, for example if we are required by the police, the courts or for other legal reasons. Your data may be transmitted to the police, judicial and administrative authorities, in accordance with the law, for the investigation and prosecution of crimes, the prevention of and protection from threats to public security, to allow Firenze Seta srl to ascertain, exercise or defend a right in court, as well as for other reasons related to the protection of the rights and freedoms of others.
DATA RETENTION
We retain your personal information as long as it is necessary and relevant for our operations. In addition, we may retain personal information from closed accounts to comply with legal requirements, prevent fraud and resolve disputes. Where a legal requirement obliges the retention of personal data for a specific minimum period, we will retain data for at least that period. When we determine the maximum retention duration of any personal data we hold we do so with regard to our legitimate interests to retain data, our obligation under GDPR to minimise data we hold with what we do hold as personal data being kept proportionate; the nature, and sensitivity of the personal data and the potential risk of harm from unauthorised use or disclosure of your personal data.
In some circumstances you can ask us to delete your data: see 'Your Rights' below for further information.
In some circumstances we may anonymise your personal information so that it can no longer be associated with you, in which case we may use such information without further notice to you.
DATA SECURITY
We have put in place appropriate security measures to prevent your personal data from being accidentally lost, used or accessed in an unauthorised way, altered or disclosed. In addition, we limit access to your personal data to those employees, agents, contractors and other third parties who have a business need to know. They will only process your personal data on our instructions and they are subject to a duty of confidentiality.
We have put in place procedures to deal with any suspected personal data breach and will notify you and any applicable regulator of a breach where we are legally required to do so.
YOUR RIGHTS
The General Data Protection Regulation provides for rights of access, modification and deletion of your personal information.
THE RIGHT OF ACCESS
Your right to obtain confirmation as to whether or not personal data are being processed, and, where that is the case, access to the personal data along with details regarding the nature of processing.
THE RIGHT OF RECTIFICATION
Your right to obtain the rectification of inaccurate personal data.
THE RIGHT OF PORTABILITY
Your right to receive the personal data concerning provided to us, in a structured, commonly used and machine-readable format.
THE RIGHT TO BE FORGOTTEN
Your right to erase your personal data.
THE RIGHT TO RESTRICT PROCESSING
Your right for your data to be effectively 'frozen'; stored and not further processed.
THE RIGHT TO OBJECT
Your right to object to how your personal data is processed including your right to object to our profiling of you as outlined in this privacy policy.
To exercise any of these rights, you can sign in to your account, contact our Customer Care team at info@louispacking.cn or +86 076922115419 .
To ensure that the data of our users are not subject to breaches or illegitimate use by third parties, we will ask you to confirm your identity before carrying out your request.
CHANGE OF PURPOSE
We will only use your personal data for the purposes for which we collected it, unless we reasonably consider that we need to use it for another reason and that reason is compatible with the original purpose. If we need to use your personal data for an unrelated purpose, we will notify you and we will explain the legal basis which allows us to do so.
If we are going to use your personally identifiable information in a manner different from that stated at the time of collection we will notify you via email. You will have a choice as to whether or not we use your information in this different manner. In addition, if we make any material changes in our privacy practices that do not affect user information already stored in our database, we will post a prominent notice on our website notifying users of the change. In some cases where we post the notice we will also email users, who have opted to receive communications from us, notifying them of the changes in our privacy practices.
CHANGES TO THIS PRIVACY POLICY
We may change our privacy policy and practices over time. To the extent that our policy changes in a material way, we will promptly notify you of such changes.
CONTACT INFORMATION
If users have any questions or suggestions regarding our privacy policy, please contact us at:
LOUIS(CHINA)LIMITED
Niushan Industrial Estate ,Dongcheng,Dongguan City ,GD,CHINA
(86)076922115419
info@louispacking.cn